Wood Mulch TopdressinG
A fresh layer of natural wood mulch is recommended annually. Wood mulch showcases your landscape, protects your plants by helping them retain moisture and keeping them cool, and greatly helps to reduce unwanted weeds. We recommend maintaining a 4″ layer of mulch. We use the highest quality mulch available.
See below to view the wood mulches we offer: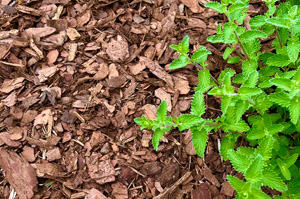 Pine Bark Mulch
Our most popular mulch. Pine bark mulch has a rich, naturally dark brown color that does not fade. This mulch also resists weeds better than any other type of mulch.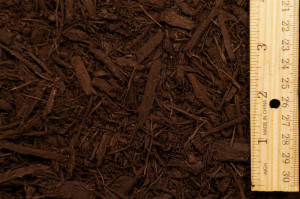 Walnut/Dark Brown Dyed Mulch
The dark color makes this mulch a popular choice. FYI: Unnatural Colored or dyed mulches are non-toxic, however they discolor unevenly and can initially leach their color onto hard surfaces and the feet of pets and children.
THE QUALITY SEASONS DIFFERENCE
We use the same mulch types to maintain a consistant appearance year after year.
When installing, our team will remove or treat all weeds in mulch beds,

pull back existing mulch along the edges,

and remove soil along edges to allow the mulch to sit as thick as possible. This helps the mulch stay in place and keep it from quickly depleting in higher traffic areas.

Mulch topdressing is recommended anytime and

spring is our most popular time to install new mulch.

Fall-time is a nice way to cap off the season – this protects the plants and your landscape will look great immediately in the spring when the snow melts.
Tell us about your needs and get a FREE estimate!
---
Ready to Get Started... Sign Up today!