Wood Mulch Topdressing
A fresh 2″-3″ layer of natural wood mulch is recommended every 1-2 years. This will protect your plants by helping them retain moisture and keep them cool, plus it helps to reduce weeds. Also, a fresh layer of natural mulch will showcase your landscape. We recommend that you maintain a 4″ layer of mulch for best results. We only use high quality mulch products available. See below to view the wood mulches we offer: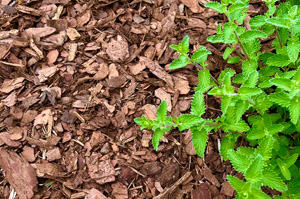 Pine Bark Mulch:
Our most popular mulch. Pine bark mulch has a rich, naturally dark brown color that does not fade. This mulch also resists weeds better than any other type of mulch.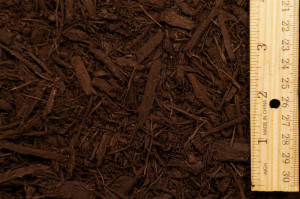 Walnut/Dark Brown Dyed Mulch
The consistent color makes this a popular choice. FYI: Unnatural Colored or dyed mulches are non-toxic, however they discolor unevenly and can initially leach their color onto hard surfaces and the feet of pets and children.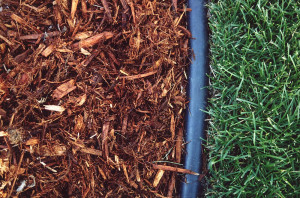 Western Red Cedar:
Harvested from the forests of the Northwest and Canada. This mulch is beautiful and has a wonderful aroma. Cedar naturally grays over time.
THE QUALITY SEASONS DIFFERENCE
We have always used the same mulch since we started our business in 1992; you can expect the same high quality look year after year.
To ensure your new mulch looks great as long as possible, we pull back the old mulch along the edges before we top dress the old mulch.
We let you know if we see any insect or disease problems present.
Mulch topdressing is recommended anytime, however topdressing in the fall-time is a nice way to cap off the season – just after fall cutbacks. This protects the plants and your landscape will look great immediately in the spring when the snow melts.
Tell us about your needs and get a FREE estimate!
---
Ready to Get Started... Sign Up today!